Present the
59th Annual Cleveland Feis
Sunday, May 24, 2015
The Wolstein Center at Cleveland State University
2000 Prospect Avenue, Cleveland OH 44115
---
The Greater Cleveland Feis Society is proud to sponsor this year's 59th annual Cleveland Feis to be held at the Wolstein Center located at Cleveland State University and we look forward to welcoming all of you on May 24th.
Update May 21, 2015:
Updated stage assignments have been posted.
Update May 20, 2015:
Stage assignments and the competitor roster are now available.
Update April 14, 2015: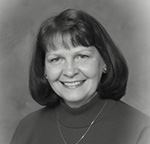 Sheila Murphy-Crawford, inductee to the NAFC Hall of Fame, will be presented at the 2015 Cleveland Feis.

This will take place directly after the 7:30 mass on the same stage. Please plan to be there to celebrate and acknowledge one of Cleveland's finest Irish dancing teachers.
Update March 2, 2015:
Registration for our feis will begin on March 1, 2015 at www.FeisWorx.com and are due by May 9, 2015.
You will find information regarding the Feis on all of the pages of our website which have been designed to pay specific attention to the different parts of our event.
For specific questions, please feel free to email us at these email addresses:
We ask that you consider taking an ad or sponsoring a trophy set in our program booklet. The form to use to submit adds is on the Program Ad page. The cost of hosting a feis can be quite costly and we rely on donations such as these to offset the cost. Share in the delight of a dancer's or musician's face when they see their name listed in a personal ad in the program book.
FEIS DAY INFORMATION
7:30 am

Mass and opening ceremonies which will include the presentation of Sheila Murphy-Crawford as the inductee into the NAFC Hall of Fame. This will take place immediately following Mass on that same stage.

8:30 am

The Feis begins with choreography, figure and ceili competitions

8:30 am - 3 pm

Music and Vocal competitions will be open
Treble reels will run immediately following the lunch break
PLEASE check back on our website for updates and additions to our schedules.
OUR VOLUNTEER CAMPAIGN
The Greater Cleveland Feis Society has been putting the Cleveland Feis on for nearly 60 years and while we have many hands to run our day, we are in dire need of those individuals willing to carry the organization forward into the next decade. The last thing that we would want is for the Cleveland Feis to cease because we had no officers to take over to run the organization. There are a lot of people out there whose parents and grandparents passed this heritage and love of dance on to them. We need you to step forward and do what you can to ensure that the Cleveland Feis continues.
I look forward to seeing you at this year's Cleveland Feis.
Sincerely,
Christopher Cooper
President
Greater Cleveland Feis Society